Blogger is a free publishing tool from Google mostly used for creating blog website. Generally, blogs are hosted by Google at a subdomain of blogspot.com (for example: myblogname.blogspot.com). However, they can also be hosted on a registered custom domain (like www.mydomainname.com).
In this tutorial, you will learn how to point a domain to blogger. The domain testerino1.tk will be used as an example.
What you'll need
Before you begin this guide you'll need the following:
A Blogger account.
A functional domain.
Access to a DNS editor (your hosting provider/domain registrar can also be contacted for assistance).
Step 1 — Adding 2 CNAME records
To find the required CNAME records, you will be required to navigate to your blog's Settings-> Publishing -> +Setup a 3rd party URL for your blog section.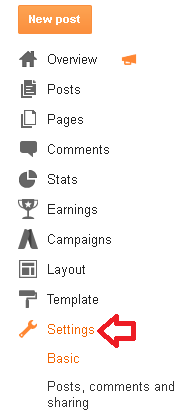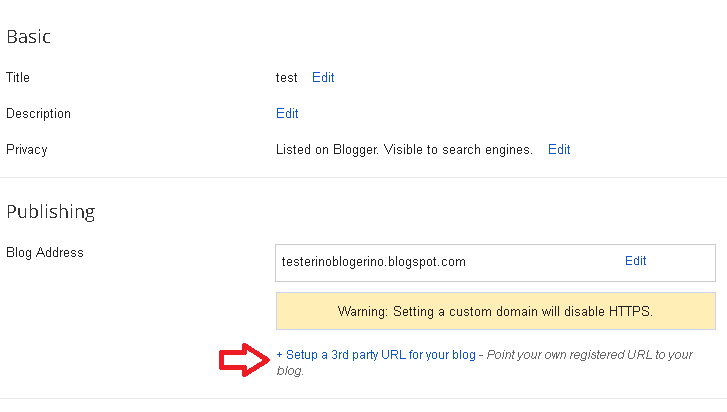 The domain name must be entered in this format: www.testerino1.tk.
After that, a screen with the required CNAME records will appear.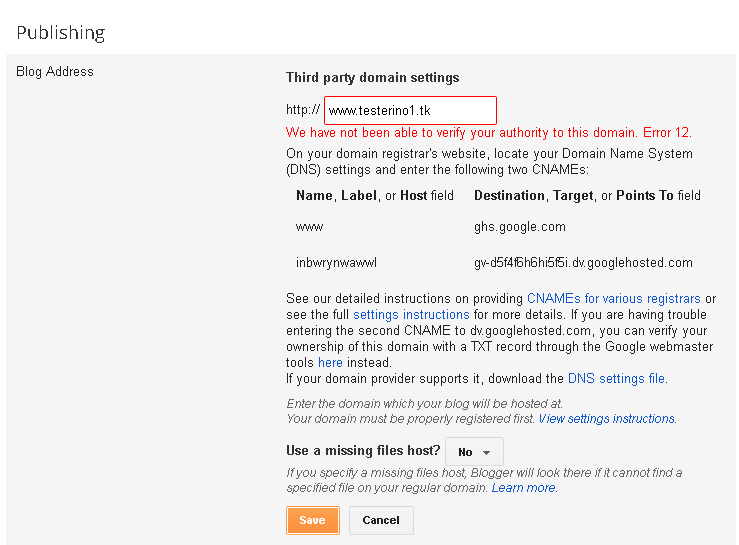 These records can be added using any DNS editor. Your hosting provider/domain registrar can also be contacted for assistance. In this example, cPanel's Advanced Zone Editor will be used.

After adding the records, save the settings in your Blogger account and allow up to 24 hours for the DNS settings to be fully propagated.
Step 2 (Optional) — Adding four A records or redirecting to www
An optional step would be to add 4 A records. This way both www and non-www version of your website would load the blog. If you skip this step, visitors who leave off the "www" will see an error page or a different site (depending on your current A record).
To avoid that, A records should be created for these IP addresses:
216.239.32.21
216.239.34.21
216.239.36.21
216.239.38.21

These records may also take up 24 hours to be fully propagated. Now both www.example.comand example.com will open your blog.
Alternatively, it is possible to redirect visitors from non-www to www version of your blog, that way the A records would not be required. It can be done after your domain settings are saved by pressing the Edit button in Blogger Settings.
Conclusion
In this short guide, we have learned how to point a domain to blogger. Also, the key is to be patient, as DNS propagation can take up to 12 hours. If the blog is still not visible on your domain after this time period, try contacting your hosting provider/domain registrar to see if the records were configured correctly.